Shipping containers have such a fundamental basic design (they're basically metal boxes) that they can be used for a variety of applications. Leeds Containers have supplied both modified containers and basic storage containers to a wide range of clients across various industries, as well as to private individuals. We have provided a small selection below, if you would like to discuss your container requirements, please call 0333 600 6260 or click to complete a Quick Quote form below. We have a dedicated and professional sales team ready to support you from initial enquiry right through to after sales satisfaction.
Leeds Container Quick Quote >>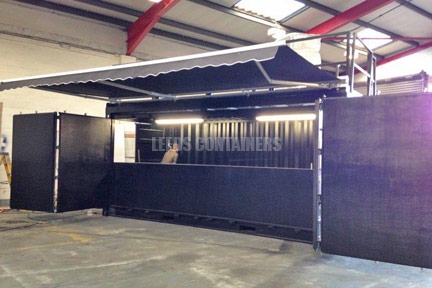 BAR AND CELLAR CONTAINERS
We built a container bar and cellar unit for a very well-known football stadium. Our client was a manufacturer of traditional hand pull beer pumps and associated drink dispensing equipment, based in West Yorkshire.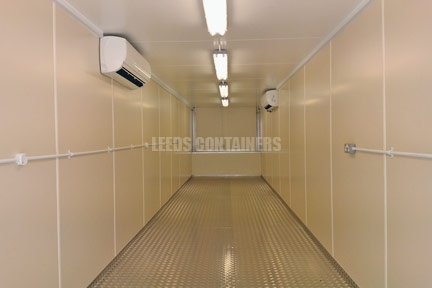 HEAVY PROCESS MACHINERY STORAGE CONTAINER
We received an enquiry from an environmental company based in Yorkshire, who required a solution for the storage and shipping of heavy process machinery.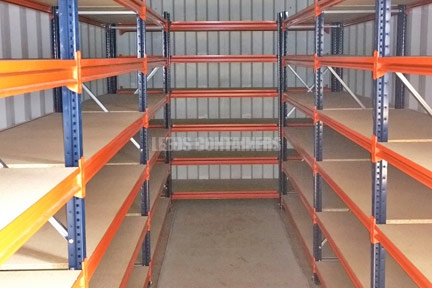 ARCHIVE STORAGE CONTAINER
We supplied a fuels company based in Yorkshire with a 40ft quality used a grade container, which was required for additional archive document storage
MODIFICATION TESTIMONIALS
---
20FT NEW CONTAINERS (P.E SCHOOL STORAGE)
★★★★★
"
Thank you, the container is in perfect condition and the delivery driver was very helpful and skilled. We gave him a cross to aim for as the front corner and he got it spot on!
"
20FT SIDE OPENING CONTAINERS (ELECTRICAL COMPANY)
★★★★★
"
The side opener is perfect for what we need, it has easy access, plenty of room and looks great. Thank you to your delivery driver also.
"
SITE DRYING ROOM CONTAINERS (WASTE COAL COMPANY)
★★★★★
"
Thank you for delivery of unit earlier today, all seems to be ok no reports of any issues. Many thanks for all your help and efficiency from start to finish on this job, very much appreciated.
"